Off-piste i Guttormsgaards Arkiv was an exhibition by the masters students at the graphic design and illustration department at KHIO. The students presented objects from the archive alongside material created as a response to those objects, paying an homage to the curiosity of Guttormsgaards collection.

Exhibition design; Poster; Live visuals
Fascinated by an Arabic book from approximately the 1400's, and a set of oarloacks from Venice, I created a set of MIDI controlled calligrams that came alive and danced around a chalkboard. I was impressed by the freehand graphic expression of the book, where the unregulated text created unique forms and broke the rules of text-layouting as I understood them. The digital format I worked with aimed at creating similar chaotic spaces by the use of MIDI controls, that I performed for visitors. The project was assisted by Ellef Prestsæter and Martin Lundell. See the full post here.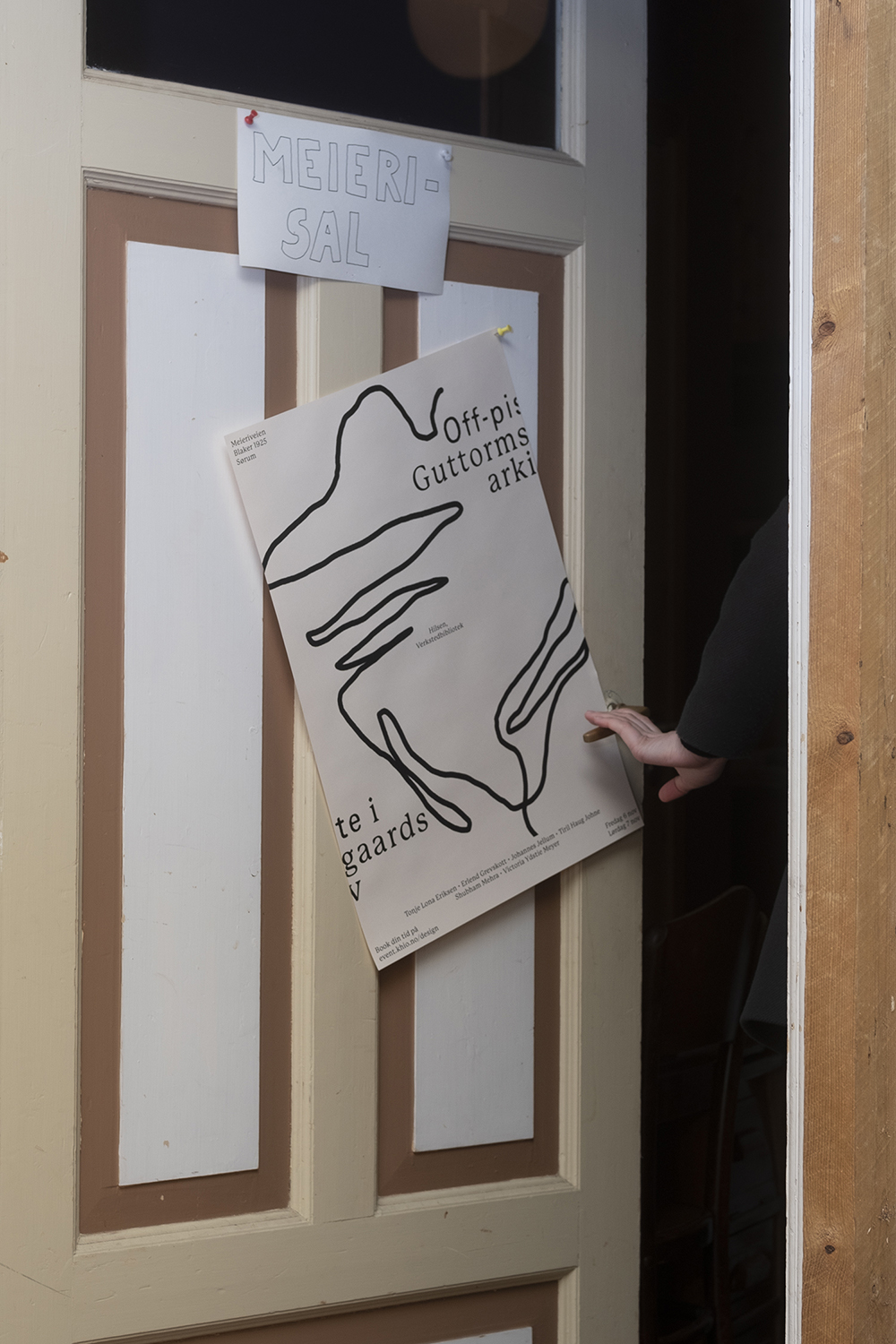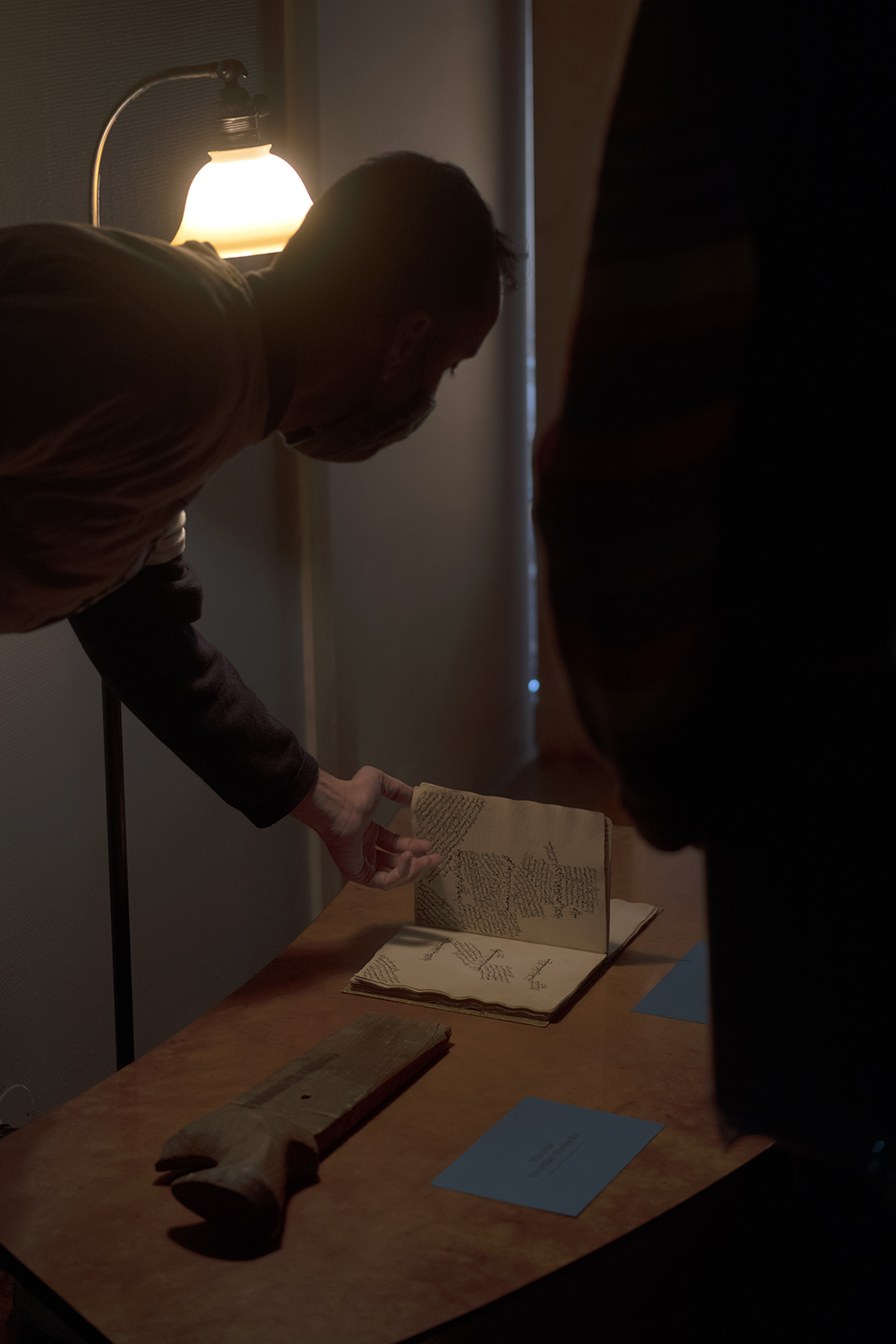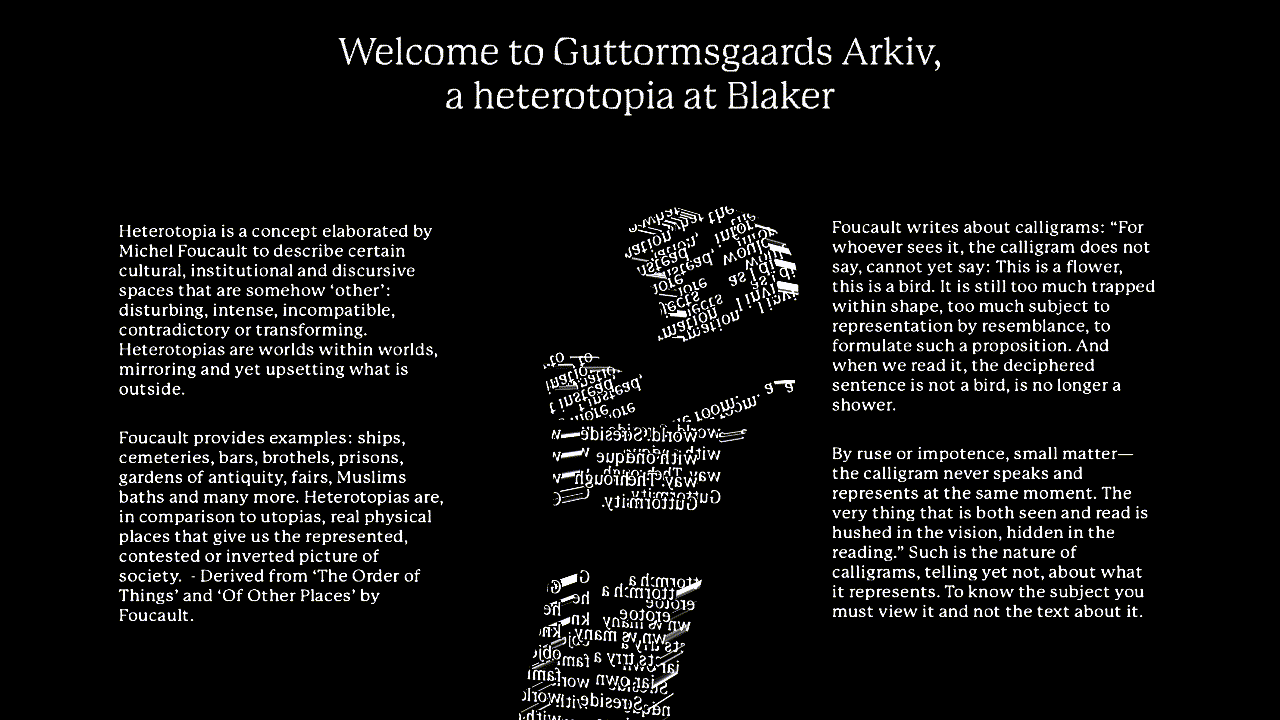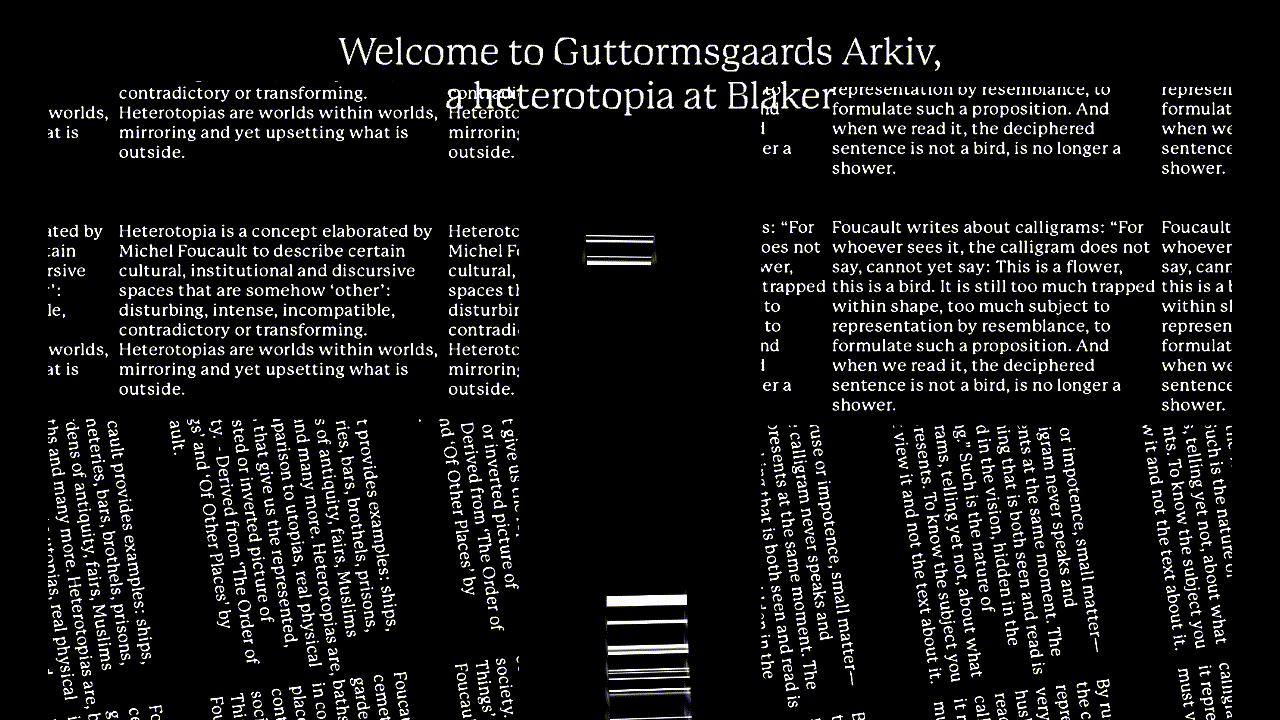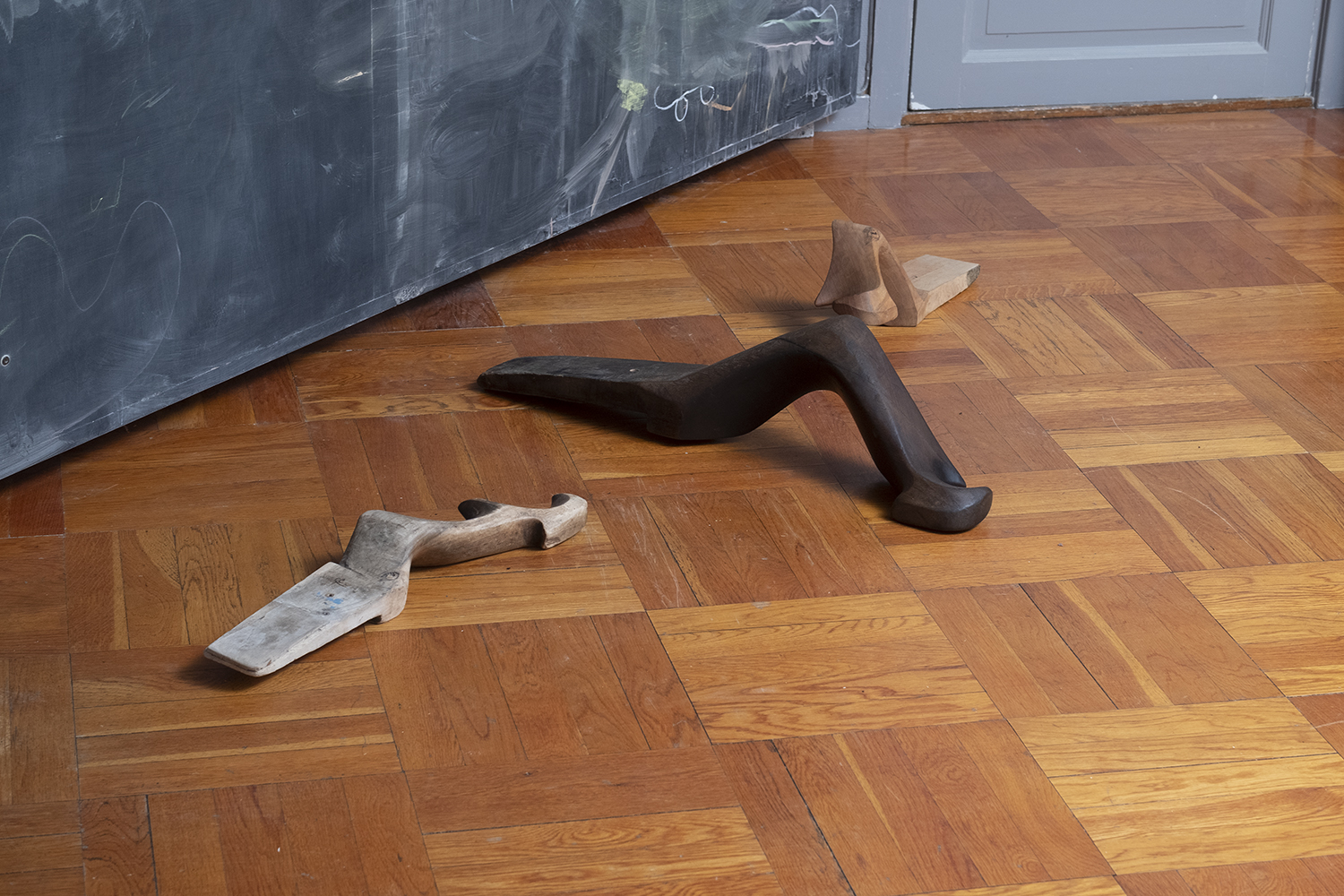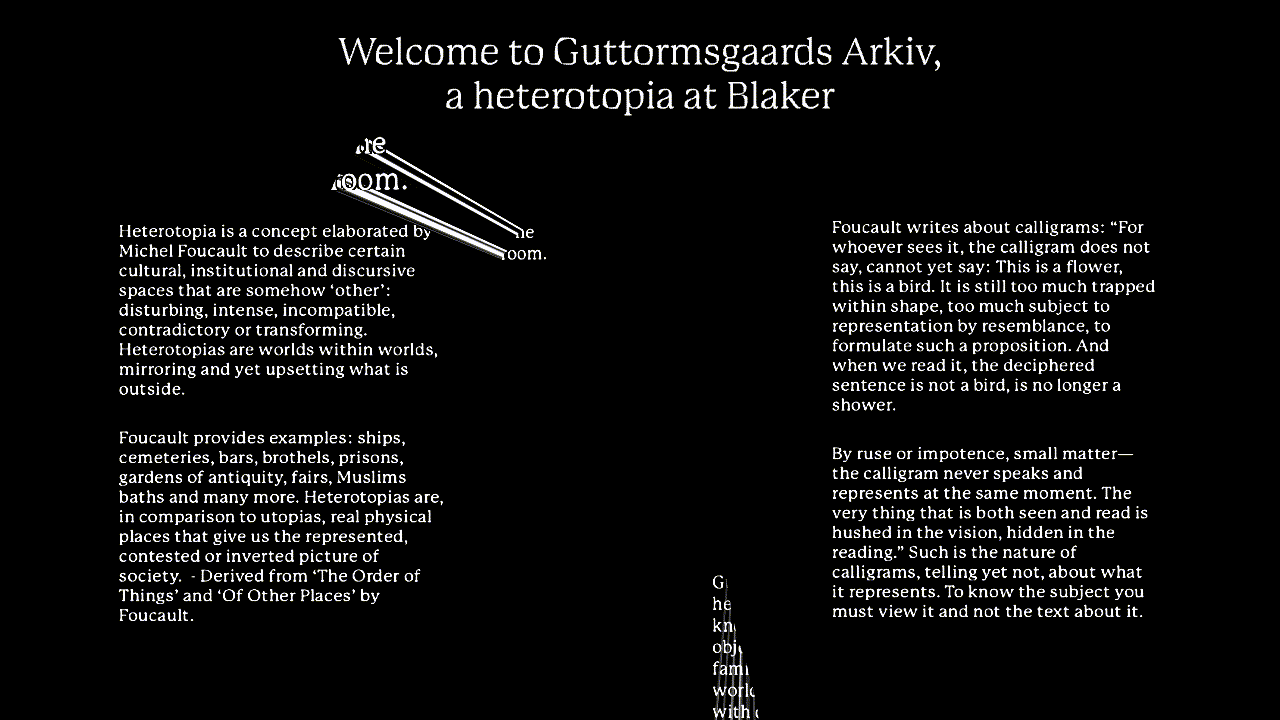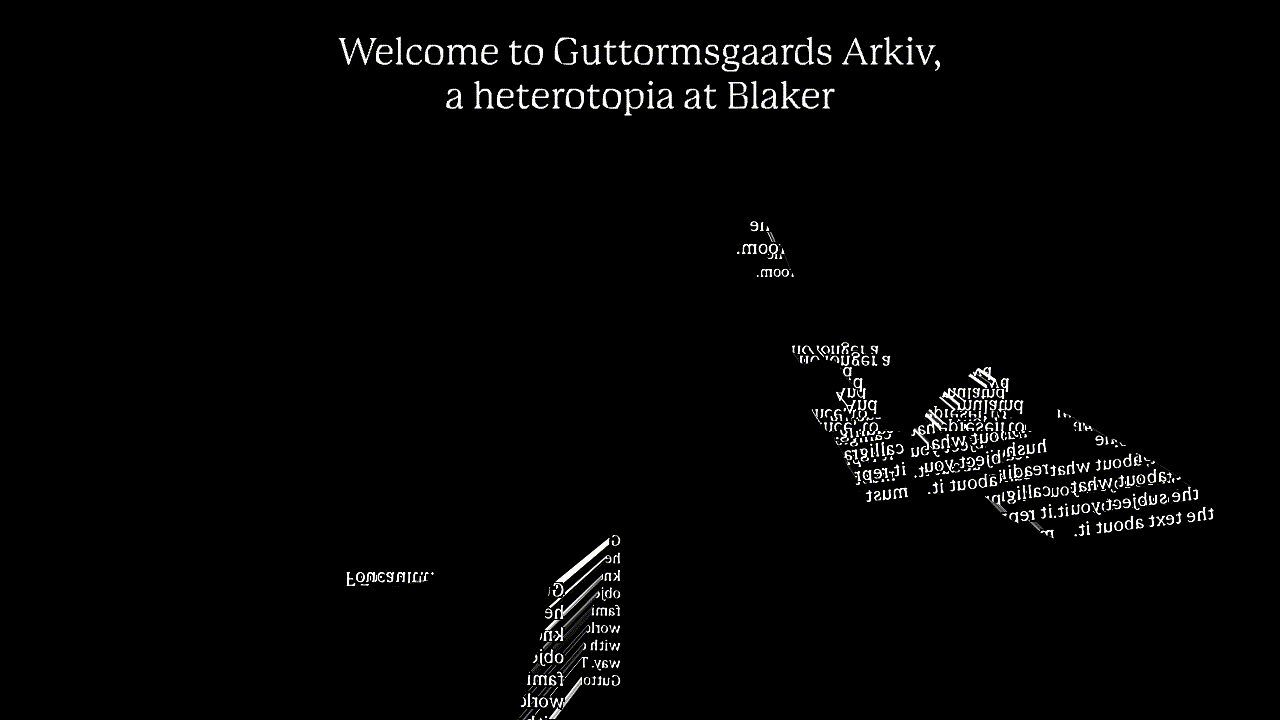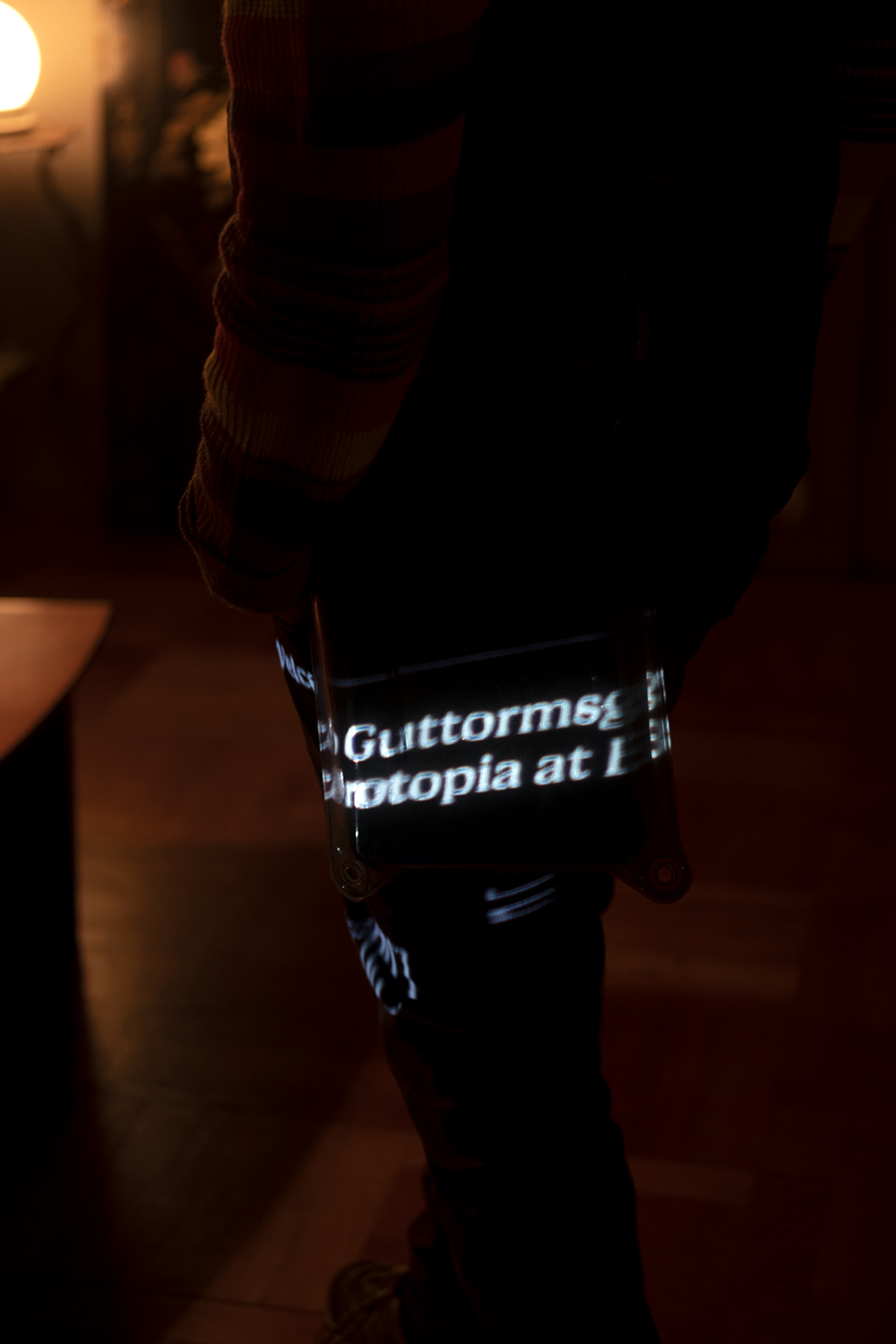 The exhibition was held on 6th & 7th November, 2020. The contributors were Tonje Lona Eriksen, Erlend Grevskott, Johannes Jellum, Tiril Haug Johne, Shubham Mehra and Victoria Ydstie Meyer ✳︎ Thanks to Marius and Tonje Lona Eriksen for the photography of the exhibition.